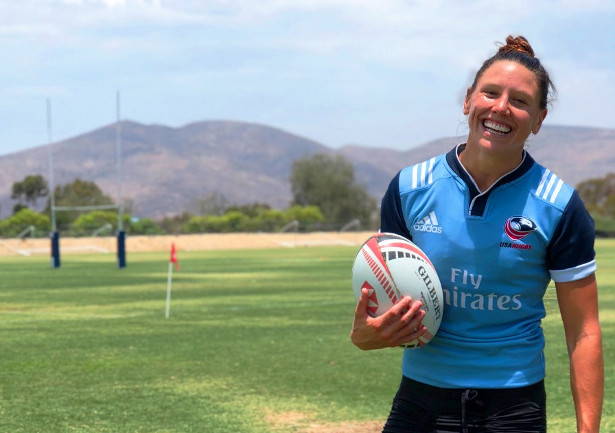 Team USA
1. What does representing TEAM USA mean to you?
It is literally a dream come true. It is incredible to see all your hard work and dedication come to fruition. It is simply an honor to put the USA jersey on and represent the country. I am humbled every time I receive this opportunity and just look to make my family, friends and supporters proud.
2. I'm sure while chasing your dream you faced some adversity along the way. How did you overcome it?
I think working behind the scenes has been a major key to my success as well as not letting anyone ever tell me no. Trust me, I've heard the word no plenty of times. Every time I didn't make a team or I was cut, I just used it as fuel. I trained on my own, I sought out speed and strength coaches, rugby brains to help me pick apart the games. If you look for help, there are plenty of people willing to lend a hand, but you never know unless you ask.
3. What will be the key for Team USA during the World Cup Sevens?
As a team, our focus has been on more execution as the World Cup is a single elimination tournament. We do not get a second chance during the tournament so we are treating our trainings that way as well!
The energy is very high in these matches but the morale depends on your teammates. We need to have each others backs at all times in order to end the game on top. Our team- we like to look at each other and pat the emblem on our chest, to remember why we play this beautiful game and work so hard for each other.
Training & Preparation
4. What are the strengths of your game?
My main strength is my kickoffs. I play prop, which is in the forwards in 7s rugby. My job is to retrieve the ball when we kick it away and when we receive the ball. I am also a power runner and use my size when we have a mismatch.