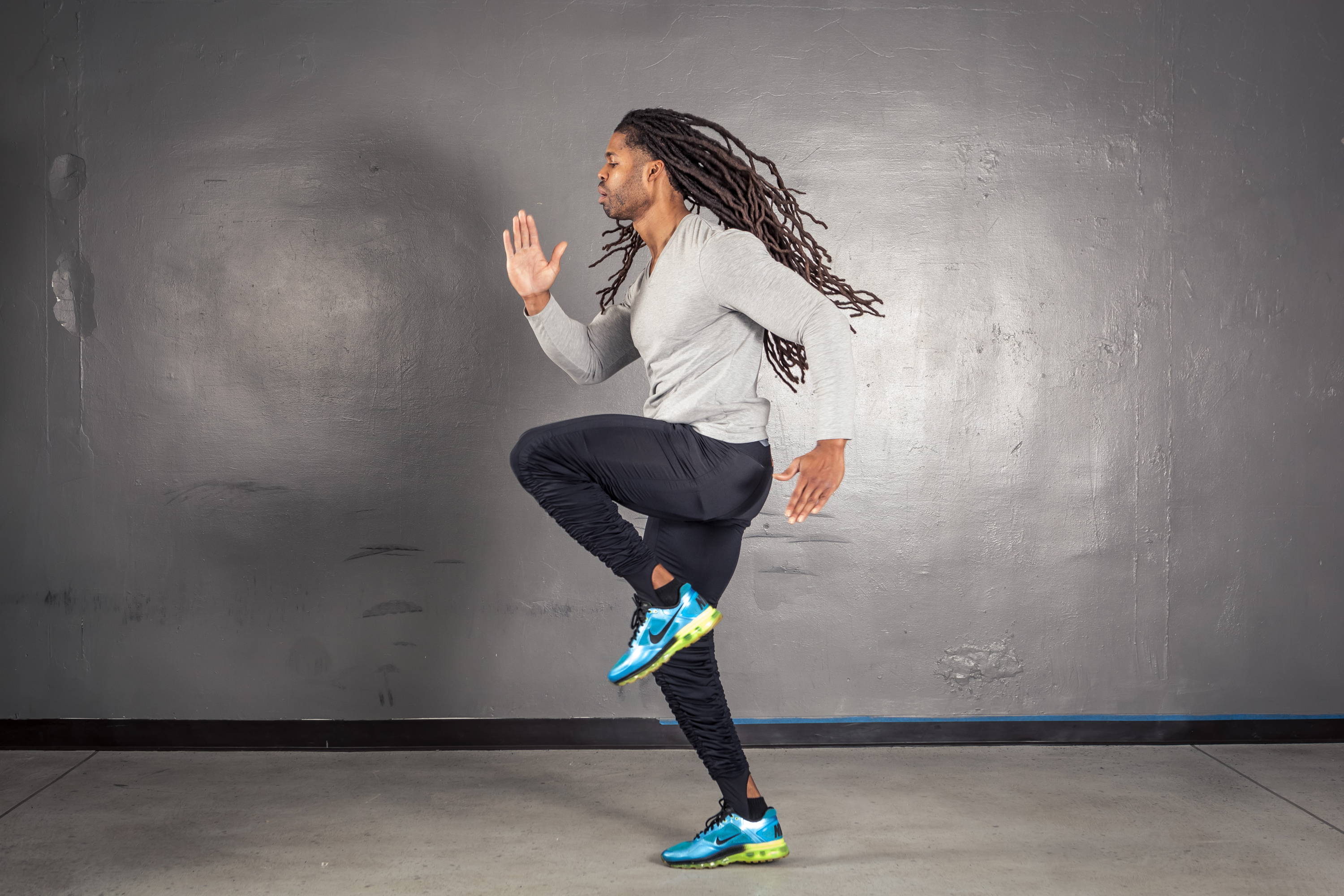 The back (2) resistance channels run from the glutes, down the hamstrings, and to the ankle.

The front (2) resistance channels attach at the hip flexors and run down the quads, around the knee, and to the ankle.

The front (2) resistance channels surround the knee to prevent any restrictions of mobility while also assisting in patella tracking.

Stirrups + achilles tendon  

Stirrups anchor the pants below the foot, stretching the resistance bands out.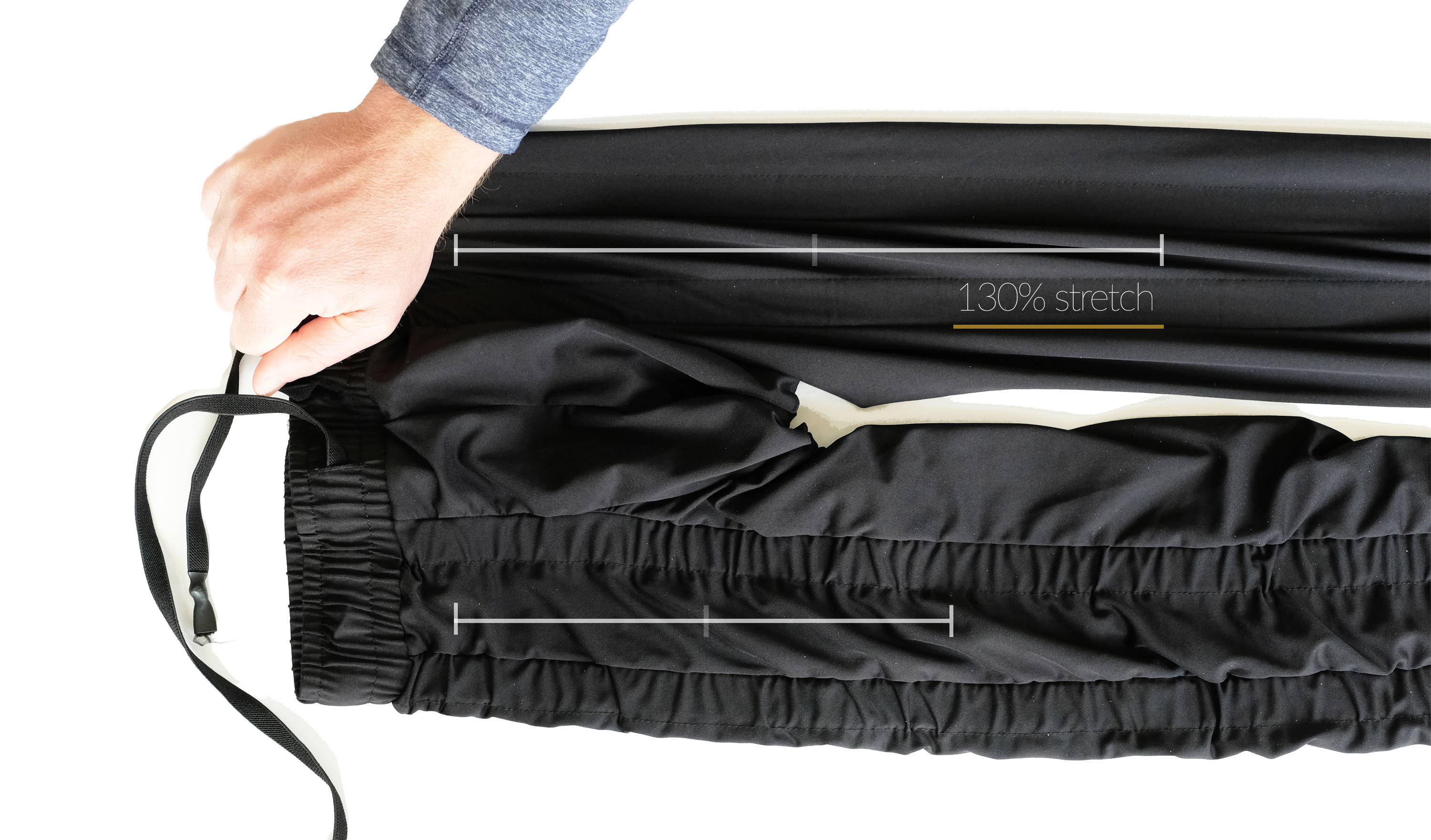 100% natural rubber resistance bands  

AGOGIE Resistance Pants have eight (8) resistance bands in every pair. The resistance bands are enclosed inside channels to prevent any irritation to skin and soft tissue.
AGOGIE was designed to hug your body, creating an exoskeleton of resistance. When you put your foot through the half-sock stirrup, you stretch the bands out and activate the resistance.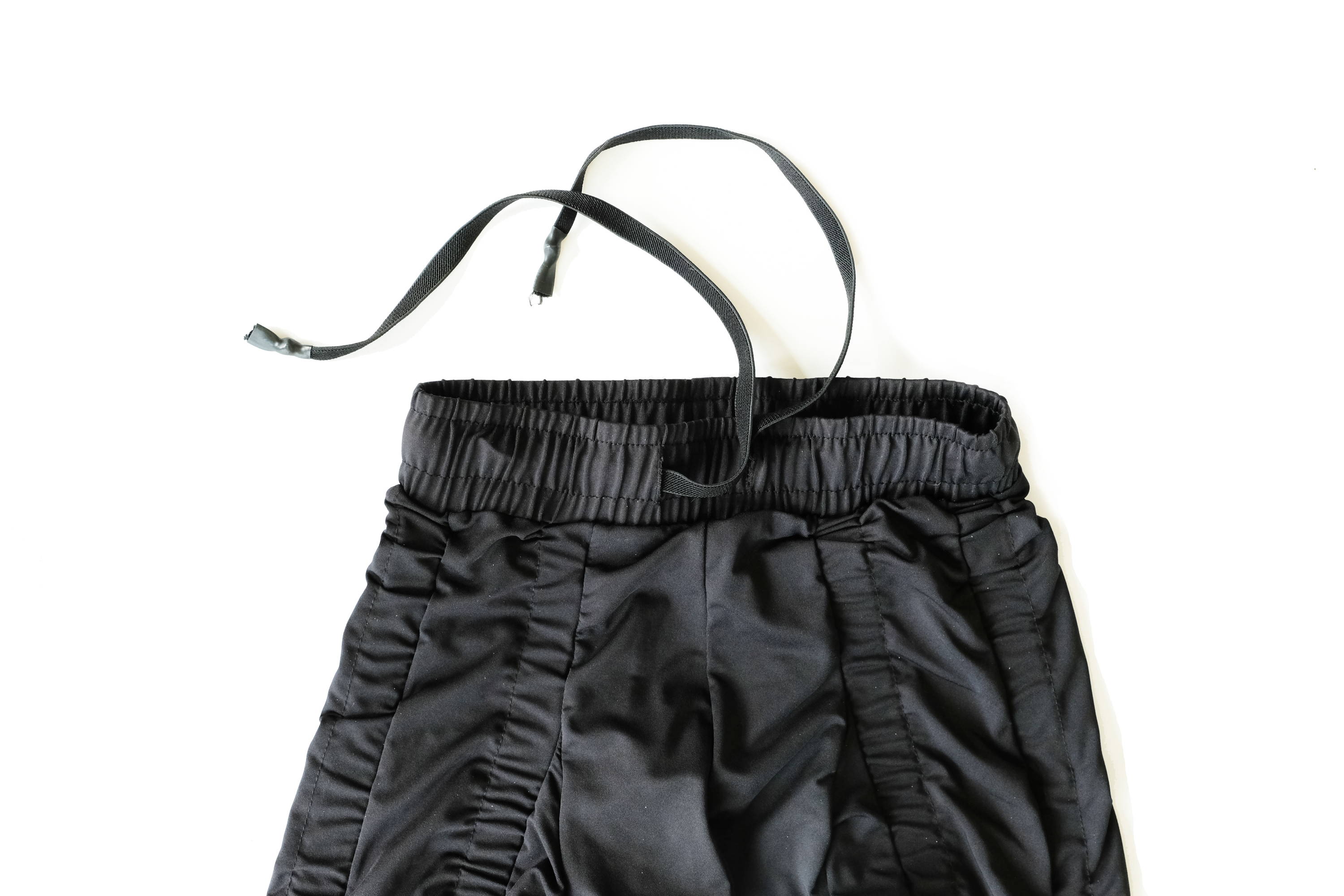 Breathable, moisture-wicking fabric  

Our enhanced wicking fabric has a unique blend, which grabs moisture and lifts it away from your body to easily evaporate moisture on the outside of our fabric.
Comfortable waistband & drawstring  

The waistband has been designed to add security and comfort to the AGOGIE Resistance Pants to enable all day wear.