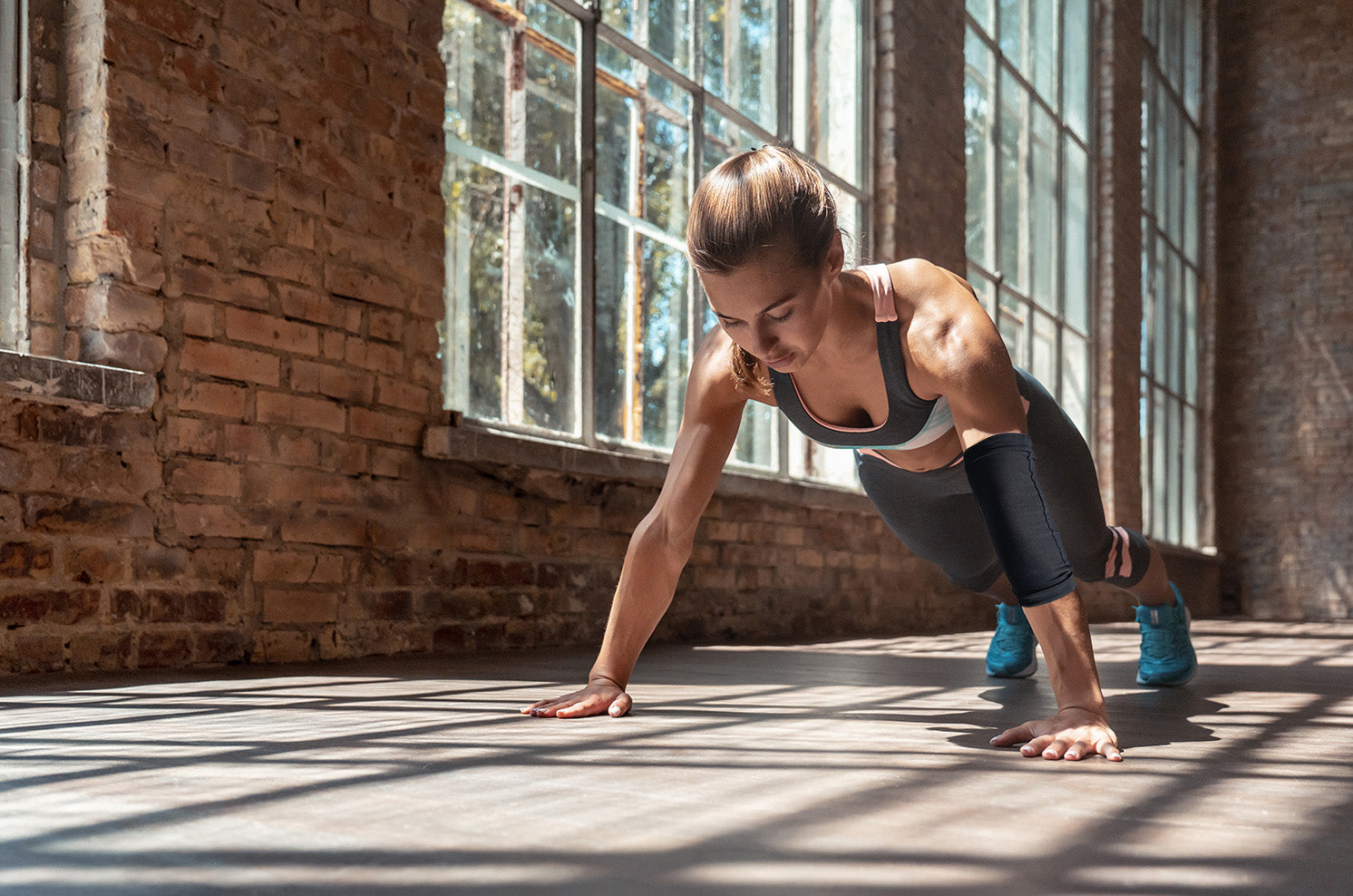 AGOGIE
RESISTANCE BAND
ELBOW SLEEVE
THIS IS NOT YOUR AVERAGE ELBOW SLEEVE.
Unlock your full potential with the AGOGIE Resistance Band Elbow Sleeve, the innovative light compression sleeve that revolutionizes the way you move and train. Our unique design seamlessly integrates resistance bands to activate and engage your biceps, triceps, and forearms - elevating your movements and workouts to new heights.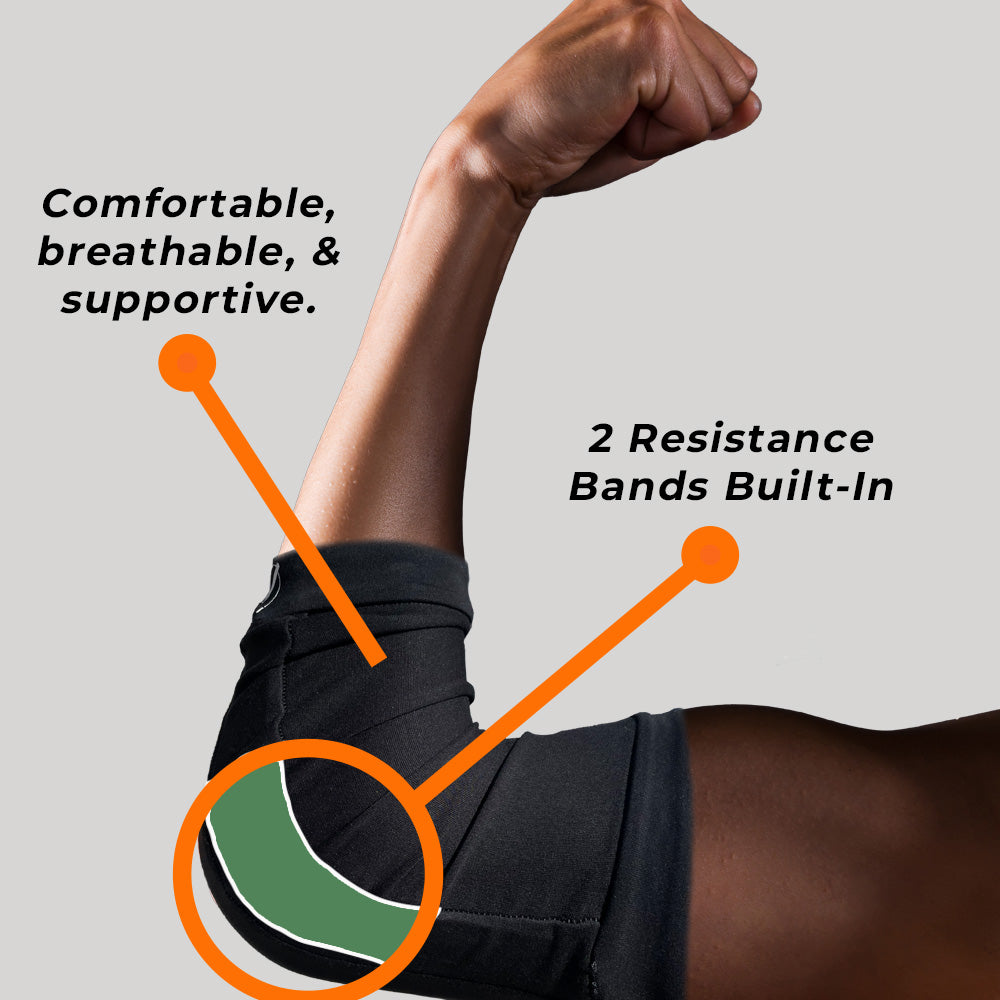 RESISTANCE BAND TRAINING AND SUPPORT BUILT INTO AN ELBOW SLEEVE
No need for bulky equipment or complicated routines.

The AGOGIE Resistance Band Elbow Sleeve is easy to slip on and instantly enhances your workout. Our compression technology provides support, while the built-in resistance bands challenge your muscles for a more efficient workout. Features & Benefits:
Targeted Activation - Built-in resistance bands engage biceps, triceps, and forearms for optimal muscle development and growth.
Enhanced Performance - Improve strength, endurance, and overall athletic performance with consistent use.
Compression Technology - Provides support and boosts circulation, reducing muscle fatigue and recovery time. Comfort & Durability - Made with high-quality, breathable materials for a comfortable fit that lasts.
Versatile & Portable - Use ActiveSleeve during gym sessions, sports practice, or even at home. Its compact design makes it perfect for on-the-go training.
DISCOVER THE ULTIMATE FUSION
Experience the best of both worlds as you unlock the combined benefits of an elbow support sleeve and resistance bands in your fitness journey. Our innovative elbow support sleeve provides targeted compression and stabilization, ensuring optimal joint health and reduced risk of injury.

Simultaneously, the integrated resistance bands elevate your workouts by incorporating resistance training, which is widely recognized for its effectiveness in strength, endurance, and muscle development. By merging these two powerful tools, you can enjoy a range of unparalleled benefits.
MAXIMIZE YOUR RECOVERY
Experience the benefits of faster recovery and improved muscle activation, as our resistance band-integrated elbow sleeves transform your workouts in one sleek, innovative product..
NATURAL MOVEMENT
Unlock the full potential of your workouts and embrace the benefits of natural movements with our cutting-edge AGOGIE Resistance Band Elbow Sleeve. Expertly designed to promote fluid, unrestricted motion while protecting your joints and muscles, our elbow sleeve ensures an enhanced performance, enabling you to engage in a wide range of activities with ease and confidence.