AGOGIE
RESISTANCE BAND
LEGGINGS
YOUR ULTIMATE FITNESS PARTNER
Discover the unparalleled power of AGOGIE Resistance Band Pants, the extraordinary athletic wear that's redefining the fitness landscape! With 8 built-in resistance bands strategically positioned in each leg, these innovative pants amplify every movement, engaging your lower body muscles like never before. Say goodbye to traditional resistance training and experience the future of fitness apparel. Ideal for a wide range of activities, AGOGIE Resistance Band Pants enhance strength, flexibility, and muscle tone, all while providing knee support and comprehensive muscle engagement. Dare to be different, and unlock your true potential with the groundbreaking technology of AGOGIE Resistance Pants!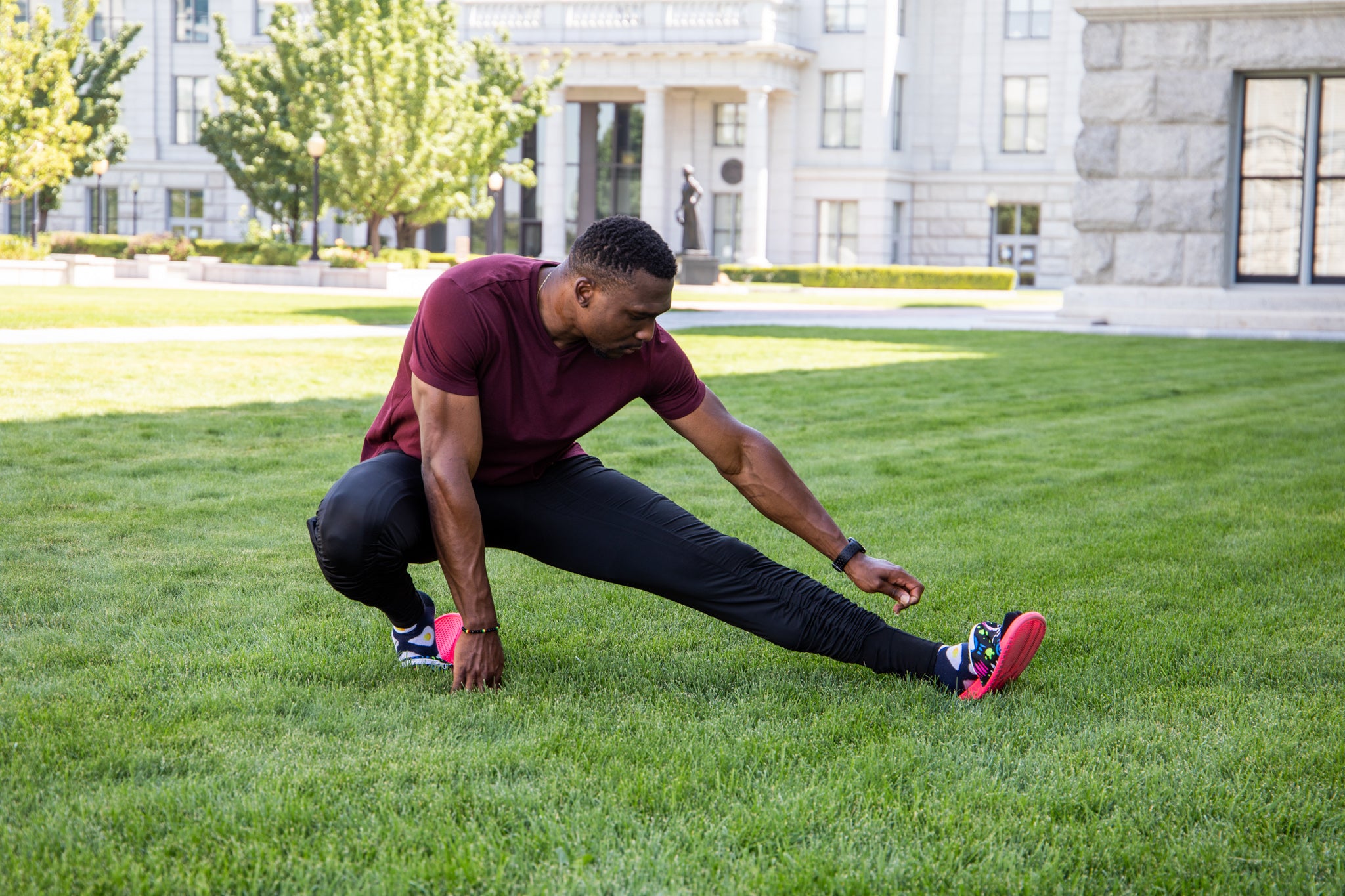 A WORKOUT BUILT INTO AN ATHLETIC TIGHT
AGOGIE Resistance Band Tights may look like regular athletic apparel, but they are most certainly not.

Our innovative pants feature built-in resistance bands that provide constant tension to your lower body muscles, making them work harder during various exercises and daily activities.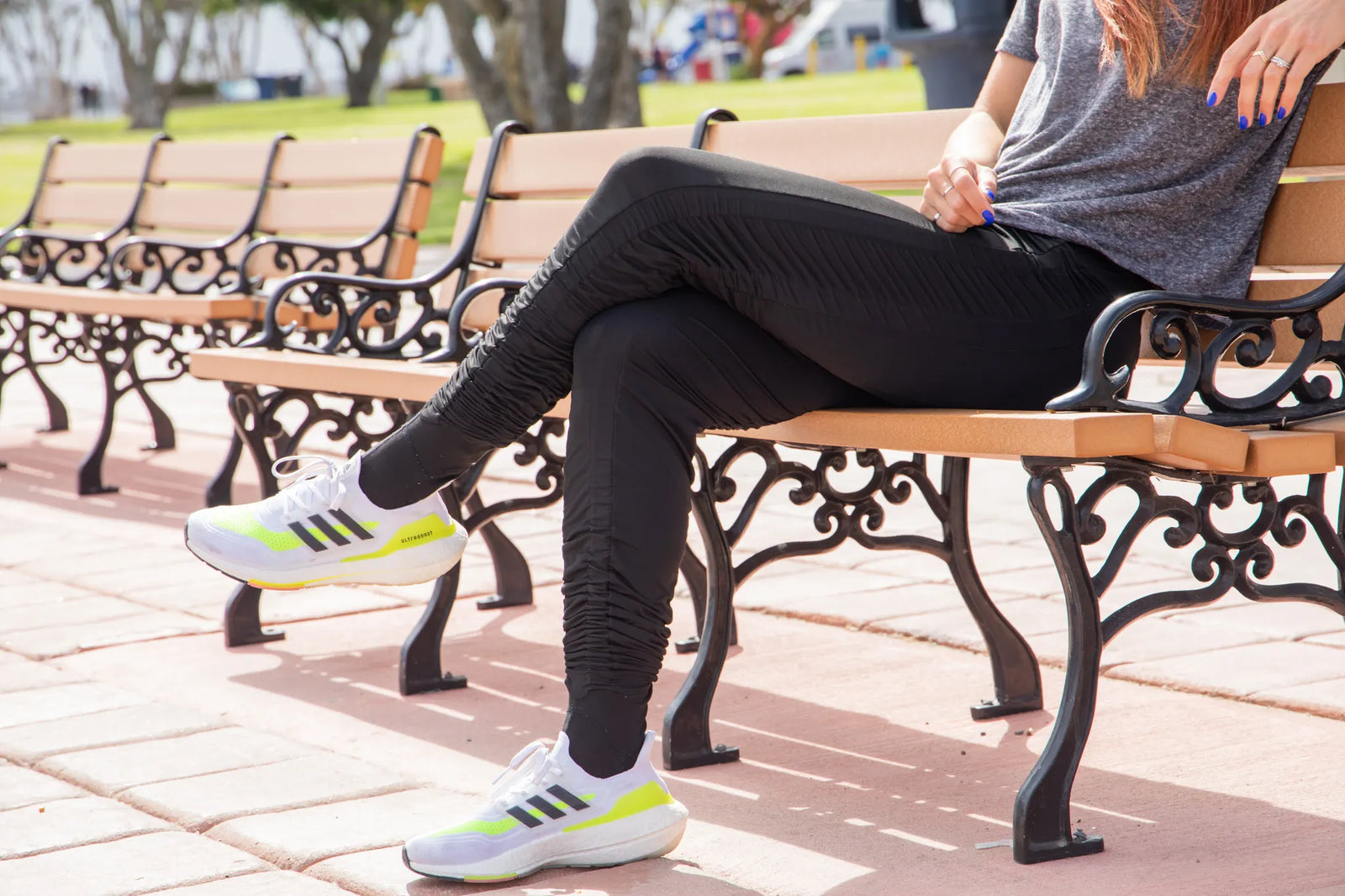 ELEVATED YOUR FITNESS JOURNEY RECOVERY
The unparalleled power of AGOGIE Resistance Band Pants, the extraordinary athletic wear that's redefining how you work out. Experience a unique fusion of innovation and performance as you unlock your true potential with these groundbreaking pants. Key benefits include:
8 built-in resistance bands per leg: strategically positioned for maximum impact
Amplify every movement: engage lower body muscles like never before Future of fitness apparel: move beyond traditional resistance training Versatile: ideal for various activities, from running to yoga
Enhanced strength, flexibility, and muscle tone: reach new fitness heights Added knee support: designed for optimal comfort and safety
Comprehensive muscle engagement: dare to be different and unleash your full potential
IDEAS OF USE:
Running: Boost endurance and muscle engagement while jogging or sprinting.
Walking: Turn casual strolls or power walks into more effective workouts.
Gym sessions: Enhance resistance during weight training or bodyweight exercises.
Yoga: Increase muscle activation and challenge your balance during poses.
Pilates: Improve core strength and stability while working on flexibility.
HIIT workouts: Supercharge high-intensity interval training for maximum results.
Sports training: Strengthen lower body muscles and boost performance in sports like soccer, basketball, or tennis.
Rehabilitation: Utilize AGOGIE Resistance Pants during physical therapy sessions to regain strength and mobility.
Dance: Add an extra challenge to your dance routines, improving strength and flexibility.
Daily activities: Wear AGOGIE Resistance Pants during everyday tasks like gardening or cleaning to turn them into mini workouts and improve functional fitness.
FULL LEG MUSCLE ACTIVATION
Embrace the workout revolution with AGOGIE Resistance Band Pants, where innovative design and exceptional muscle activation collide. Experience the seamless integration of resistance bands into the fabric, working in synergy with your every move to target crucial muscle groups from hips to ankles.
Unparalleled muscle activation: target glutes, hamstrings, quads, and hip flexors Transform your movements: challenge your muscles like never before
Versatile: perfect for running, training, yoga, and more
Unlock your full athletic potential: AGOGIE Resistance Band Pants are the ultimate performance enhancer Unleash the extraordinary power within you: transform the way you move and reach new fitness heights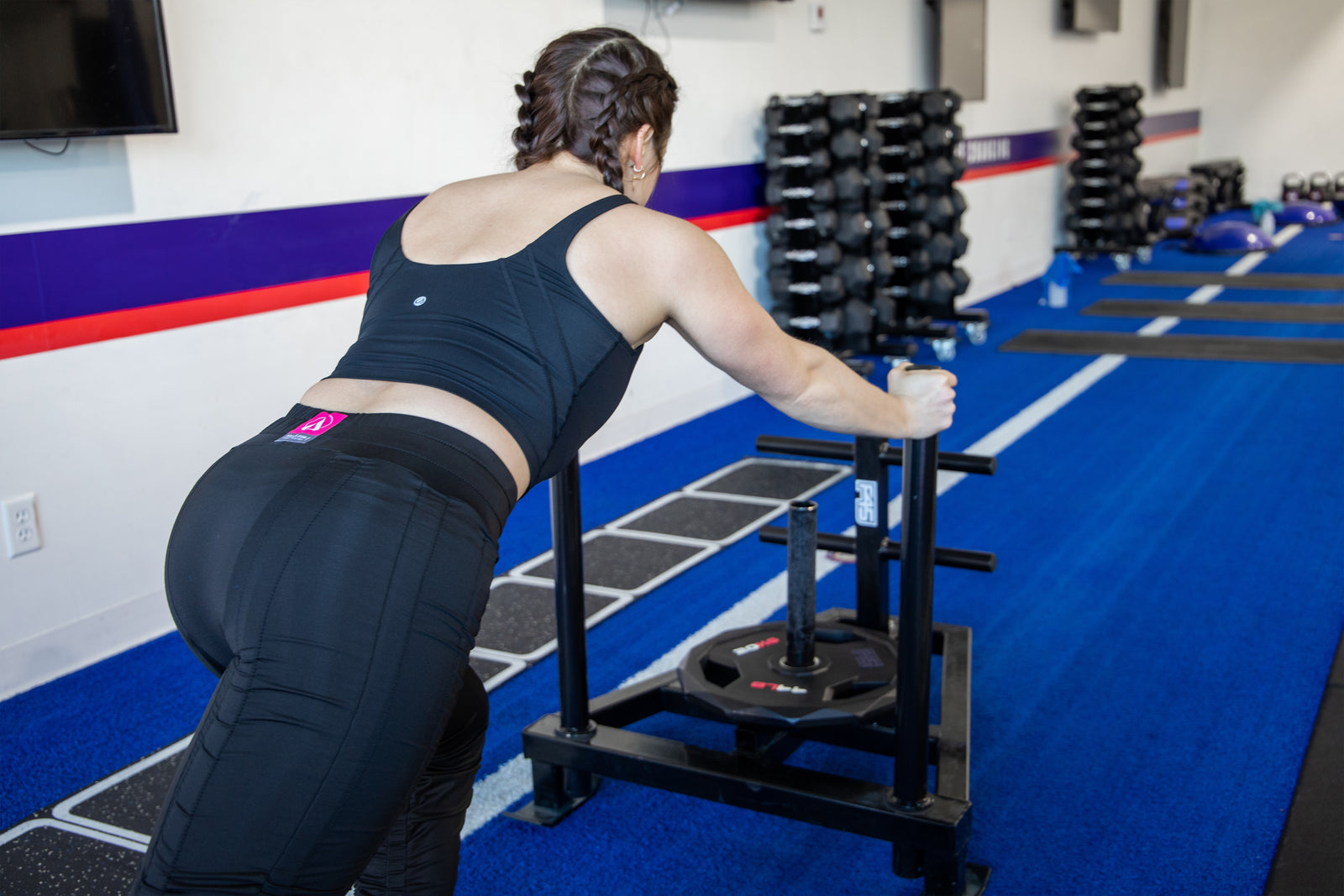 NATURAL MOVEMENT
AGOGIE Resistance Pants masterfully combine natural movement with resistance, optimizing your fitness and physical performance. With resistance bands built into the fabric, these pants strengthen key muscle groups, enhance posture, balance, and functional movement patterns. Experience improved athletic performance, reduced injury risk, and greater efficiency in daily tasks. AGOGIE Resistance Pants: a transformative, seamlessly integrated approach to lasting fitness gains.