HOW TO WEAR - RESISTANCE BAND PANTS
Secure Above Hips
Use waistband and drawstring to keep pants secure above your hips. Don't worry, we designed them not to fall down!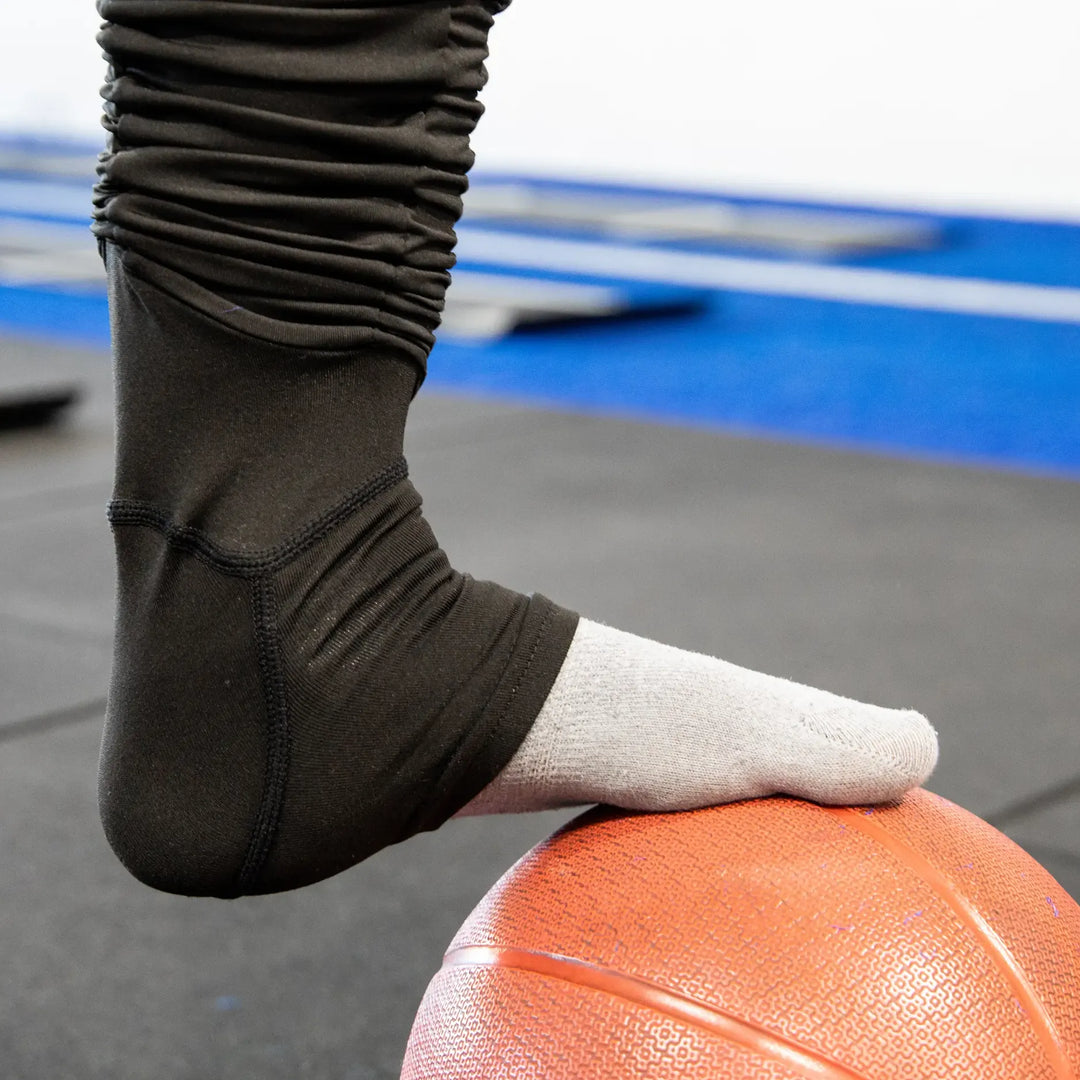 Anchor Below Feet
Place your heel in the half-sock footie. Stand up to stretch out the resistance. This anchors the pants below the feet and activates the 8 resistance bands inside.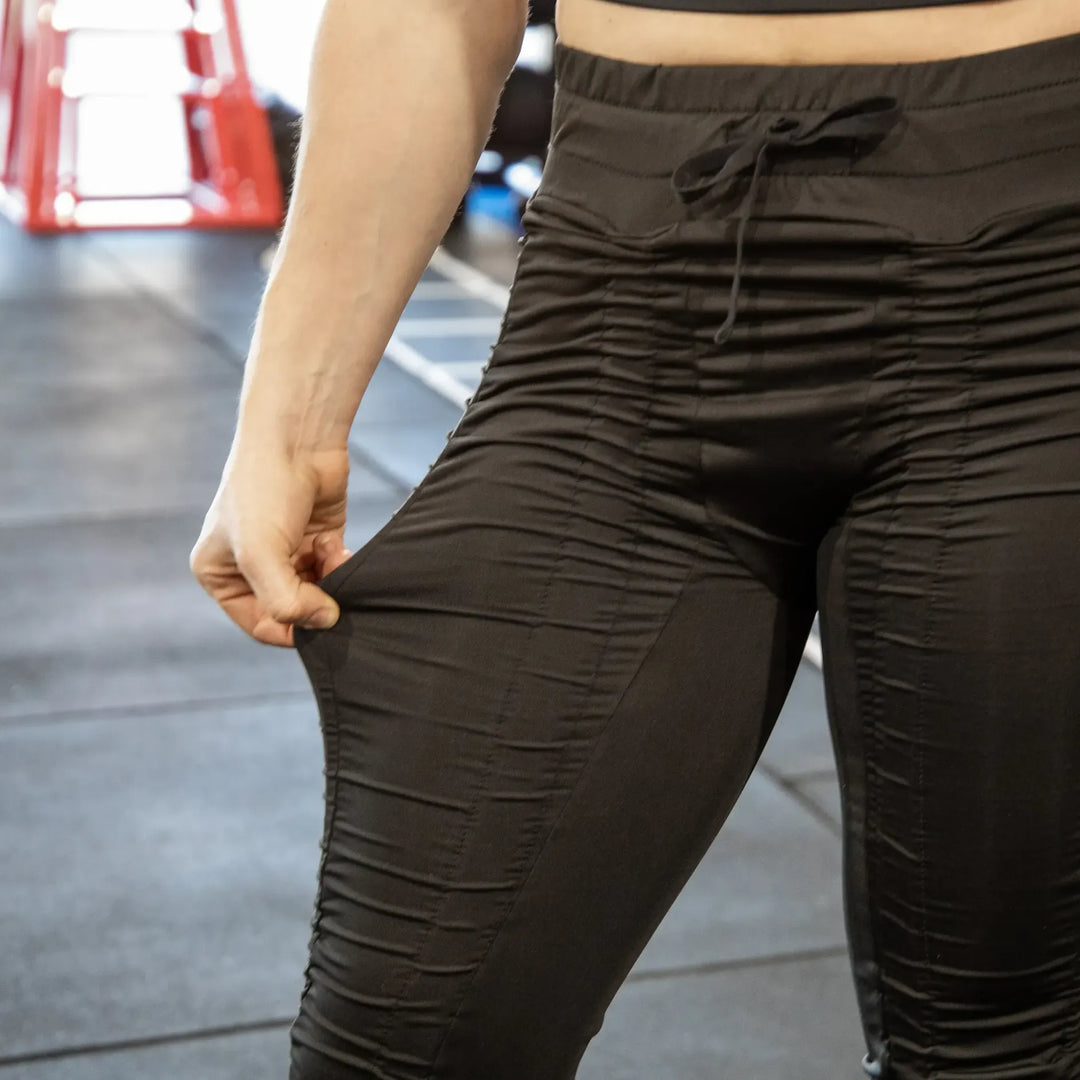 Breathable & Supportive
Breathable, moisture-wicking fabric allows the resistance bands to stretch out and move with your body. The resistance bands are safely sewn inside fabric channels.
TRYING ON IS AS SIMPLE AS 1-2-3
*TIP: Start by sitting down.