Description
⭐️ Reviews
Details
How to Use
Size & Fit
Free Shipping & Returns
Resistance
with every step


Wear AGOGIE pants for an instant intensity boost. Add to your workout and feel inspired to move more. Take them off and feel springy and strong.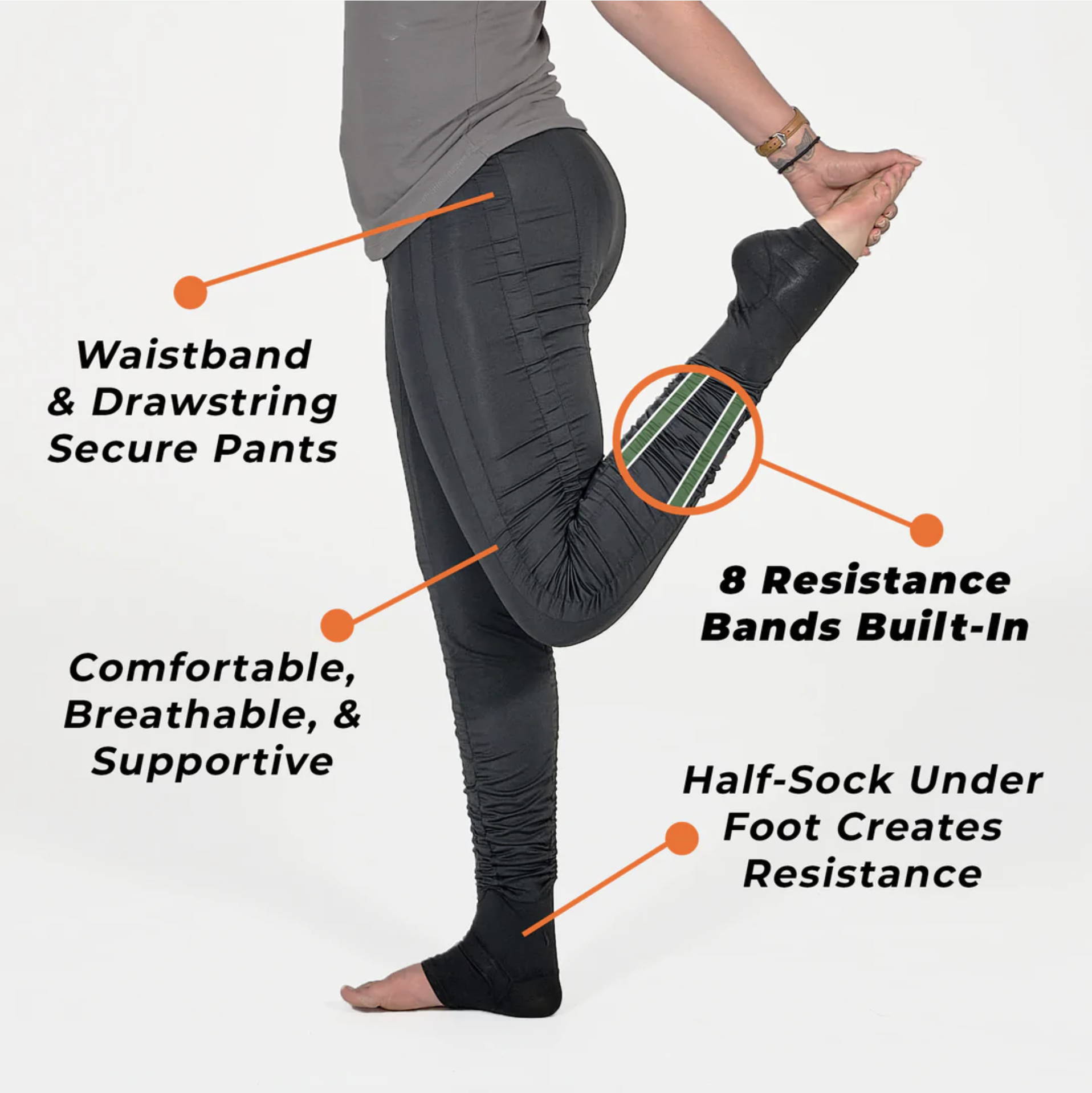 Love these
Wearing these has helped me a lot I hope the next gen are built with a front fly opening for the hydration situations all day !!!! 👀
Just what I needed
Having had multiple surgeries on my right leg from old sports injuries, someone once told me in passing, "never stop rehabbing." These resistance pants help me achieve that with great ease. Thank you Agogie!
I feel the bands as I wear them. I have the 20lb resistance but should've gotten the 40lb pants.
Good first experience
While the fit well, they still are a little lose. But that is because of the way my body is - I have short legs with a extra long torso
Very comfortable
I think I need the +40 because I don't feel enough resistance but these pants are comfortable and they motivate me to work out more!
● Resistance bands: 100% natural rubber
● Fabric: 86% Polyester, 14% Elastane


● Machine wash cold.
● Do not bleach.
● Hang dry.
● Do not iron.
● Do not dry clean.


AGOGIE pants are unlike any other pants you've owned, and how they fit is key to reaping all their benefits. The unique design creates an exceptional fit, so you may wear a different size than you do in other athletic brands.

Before selecting your size, please check out our size chart or use the chat feature to talk to a customer representative to help you find the size that's right for you.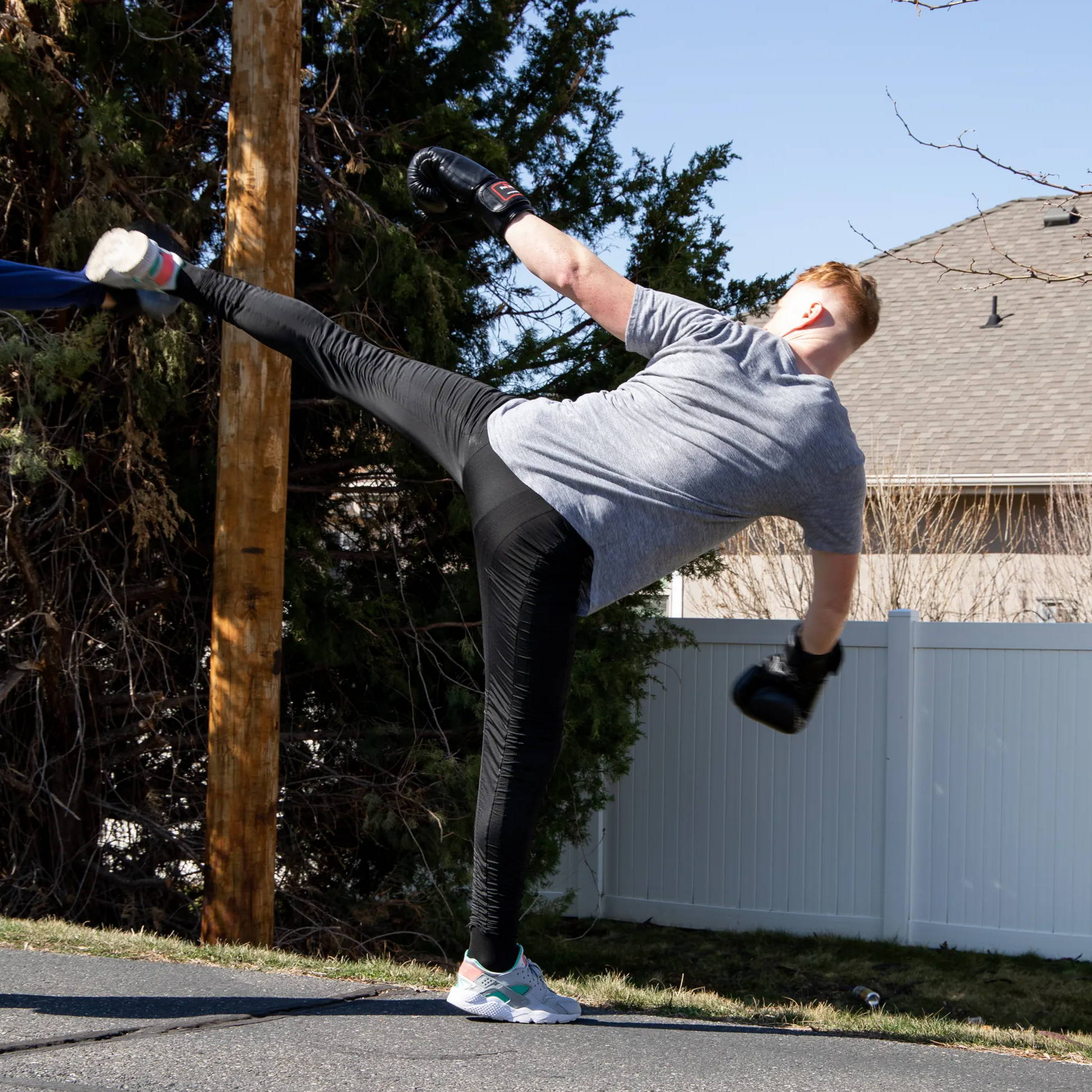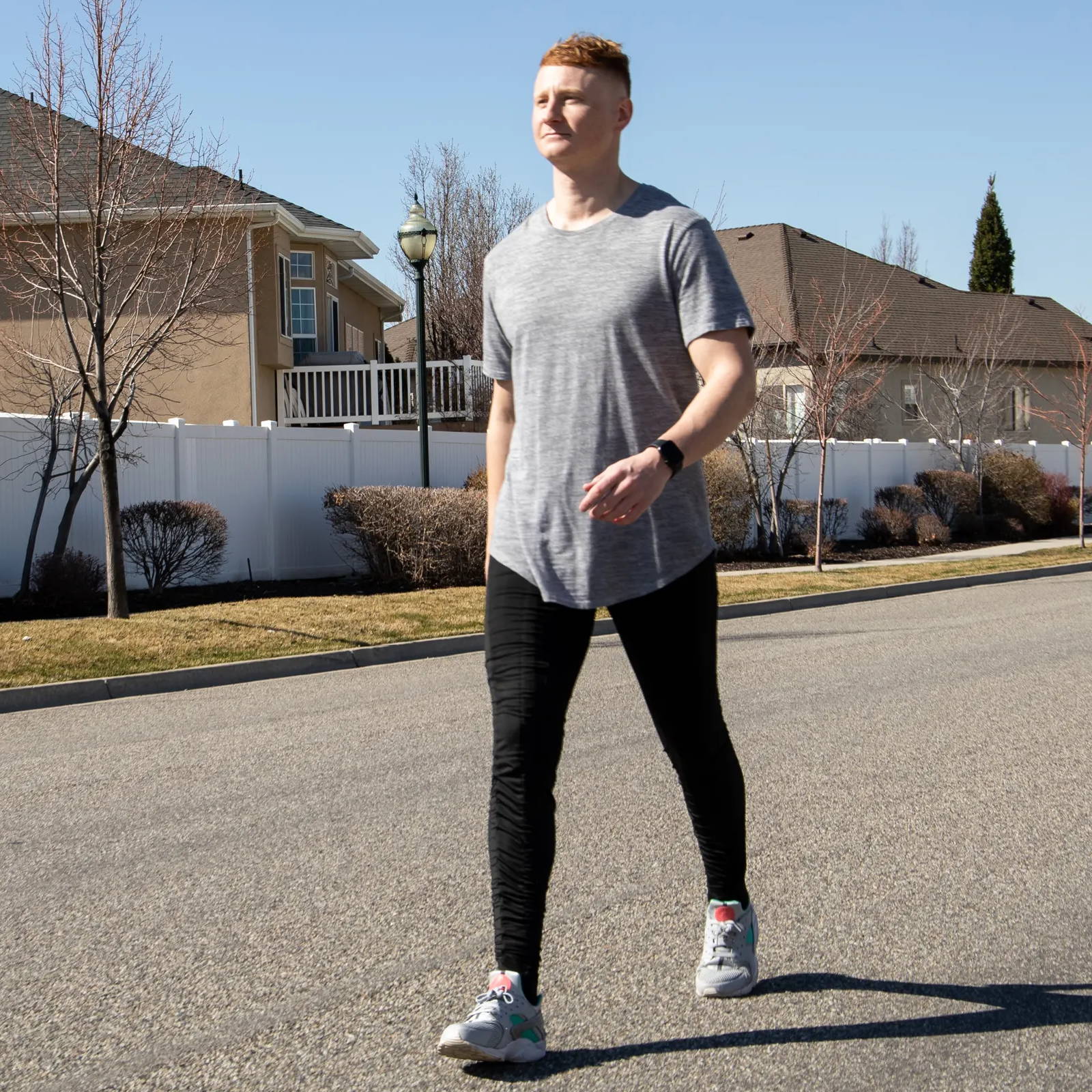 Try risk free
for 30-Days

● Experience Agogie resistance pants
risk free for 30-days upon receiving

● Get the right fit no matter what  
● Free standard shipping  
● Simple and secure


Resistance Training Pants
Frequently Asked Questions
AGOGIE pants have 8 resistance bands built-in, adding constant tension to every movement. Just wearing AGOGIE offers a convenient and comfortable way to activate more muscles, increase workout intensity, and burn more calories and fat.
The resistance level of our products represent the strength of the rubber resistance-bands stitched inside.
● The +20s are great for all day wear, long distance runs and walks, endurance exercises, cardio workouts and just to get the muscles more active.
● The +40s can be worn all day as well. They will activate the muscles much faster than the +20s. They are great for specific workouts, speed training, strength training and any type of shorter running or walking routines.
Our products are unique. So is our sizing. AGOGIE resistance pants are designed to fit snug yet comfortable. Please use our size chart to help determine the best size for you.
AGOGIE Resistance Pants are beneficial when the fit is correct. Please check out our size chart to ensure you get the right size. AGOGIE pants may run smaller than other popular fashion brands but are true to our size chart. The resistance bands in the pants can seem to make the pants feel tighter than other leggings.
Customer satisfaction is important to us. AGOGIE offers a unique 30-day money back guarantee. Starting from the date your item(s) are received, if unsatisfied for any reason, simply send the items back to AGOGIE for a full refund of the purchase price in an AGOGIE credit or your money refunded.